[spb_boxed_content type="coloured" box_link_target="_self" padding_vertical="0″ padding_horizontal="0″ width="1/1″ el_position="first last"]
Our Rules
[/spb_boxed_content] [spb_blank_spacer height="30px" width="1/1″ el_position="first last"] [spb_boxed_content type="coloured" box_link_target="_self" padding_vertical="0″ padding_horizontal="0″ width="1/1″ el_position="first last"]
General 
All competitions are based on the current rules of:
EquiMind rules on the use of aids and the ethical treatment of horses will take precedence over respective rules of above societies.
Any circumstance not covered by any of these rules will be handled at the discretion of EquiMind.
General
We kindly ask for fairness among all competitors. EquiMind is a place which offers all equestrians the opportunity to compete, regardless of the riders' or horse's age. We don't require any affiliations or copies of passports but everybody's commitment to treat their equine partner with respect and kindness. Equally, we expect every competitor to show respect towards other competitors. 



Turnout 
Riders may wear suitable riding clothes, a correctly fitted riding helmet and riding gloves, or competition gear.

Helmets are compulsory for ridden classes but not for groundwork classes.

Competition clothing is compulsory for all EquiMind Championships.

We have no requirements in terms of discipline specific tack as long as saddle and bridle are suitable in size and fit. 

Depending on the class, the use of humane riding aids is permitted. The sensible use of a training whip in ridden and groundwork classes is permitted. The use of 1-2cm rounded spurs is restricted to Elementary & Medium dressage and Advanced Western classes. EquiMind and it's judges reserve the right, though, to investigate or eliminate any rider displaying cruel behaviour towards a horse.

All bits and tack have to be safe for use; under no circumstance, we will allow any tack and equipment considered harmful to the horse's welfare. The use of side reins and other restricting devices is not permitted. Inexperienced competitors are welcome to have a helper walking next to them in the test. The use of a leadrein is permitted but may result in a reduction of points if not stated otherwise.

We welcome riders who prefer to compete bitless and bridleless.This includes the Equizaum, sidepull, hackamore, cavesal, bovecon, wagon wheels, bitless bridles, as well as neck rings. Knot halters are only permitted for groundwork classes.

Horses may wear bandages or boots as well as eye and ear covers as long as it serves their safety and well-being.
Arenas/Camera Position
 Any video of a dressage test must be ridden in a correctly measured "arena" of either 20 x 40 or 20 x 60. Any surface will be accepted as long as it is safe for rider and horse to be used.

Any video of an individual show can be ridden or shown in hand on any surface, as long as it is safe for rider and horse to be used.

All dressage videos must be recorded from "C", all other videos as indicated for the discipline.
The Video/Photo
We appeal to all competitors not to use videos of previous shows they have attended. First of all, the quality might be of inferior quality due to other competitors in the picture and the incorrect position of the person filming the video. If a video is not recorded according to our rules we will make any effort to help the competitor by accepting a new video but reserve the right to reject such entry.

All photos and videos can be uploaded to our Facebook Rider Group (all videos & photos will be moved to our database, and not shown on Facebook if requested by the competitor), Dropbox, We Transfer, or YouTube.

Competitors are required to check all possible copyright issues since EquiMind will not admit any liability or costs incurred as a result of copyright infringement.

We will not accept any tests which have been edited.

All videos & photos have to be recorded and submitted with the highest possible resolution.
Entries
No entry will be accepted unless proof of payment is be provided.

More than one entry per class is permitted, as long as every video entry is paid for in full.

All judges decisions are final.

Competitors are required to check all possible copyright issues since EquiMind will not admit any liability or costs incurred as a result of copyright infringement.

We appeal to all riders to enter appropriate classes. Riders/horses with BD dressage points and/or combinations who have competed at HOYS should always enter open sections. We will always try and ensure that less experienced riders and horses will compete against riders/horse of similar experience. We reserve the right to dividing classes into Restricted/Open, Juniors/Seniors, Para Riders/Handicapped Horses. We will automatically enter horse/rider combinations in open sections should they achieve three scores of 70% and above at any level in any discipline.

Practice classes are open to any rider/horse combination regardless of their experience.

Entry fees are non-refundable. Should a competitor or his/her horse fall ill or get injured, we will offer to postpone the participation to the following month. No subsequent extensions will be granted. 

Prizes/Rosettes will be awarded to all riders/handlers. Should the entries for one class warrant different sections, rosettes will be awarded accordingly.

Every month, additional prizes will be awarded to the riders of video classes with the highest and the lowest score for each discipline.

EquiMind reserves the right to refuse an entry without stating a reason.
Rider League
The rider league will accumulate all placings of one rider/handler for one calendar year. Every rider/handler may compete with different horses.
The points for the 2017 rider league are calculated as follows:
1st place = 10 points
2nd place = 9 points
3rd place = 8 points
4th place = 7 points
5th place = 6 points
6th place = 5 points
7th place = 4 points
8th place = 3 points
9th place = 2 points
10th place = 1 point
[/spb_boxed_content] [spb_blank_spacer height="30px" width="1/1″ el_position="first last"] [spb_divider type="standard" text="Go to top" top_margin="0px" bottom_margin="30px" fullwidth="no" width="1/1″ el_position="first last"] [spb_boxed_content type="coloured" box_link_target="_self" padding_vertical="0″ padding_horizontal="0″ width="1/1″ el_position="first last"]
DISCIPLINE SPECIFIC RULES
[/spb_boxed_content] [spb_divider type="standard" text="Go to top" top_margin="0px" bottom_margin="30px" fullwidth="no" width="1/1″ el_position="first last"] [spb_blank_spacer height="30px" width="1/1″ el_position="first last"] [spb_boxed_content type="coloured" box_link_target="_self" padding_vertical="0″ padding_horizontal="0″ width="1/4″ el_position="first"]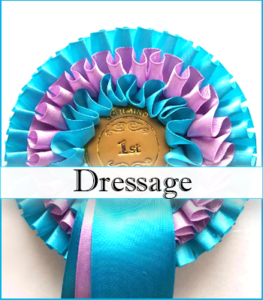 [/spb_boxed_content] [spb_boxed_content type="coloured" box_link_target="_self" padding_vertical="0″ padding_horizontal="0″ width="1/4″]
[/spb_boxed_content] [spb_boxed_content type="coloured" box_link_target="_self" padding_vertical="0″ padding_horizontal="0″ width="1/4″]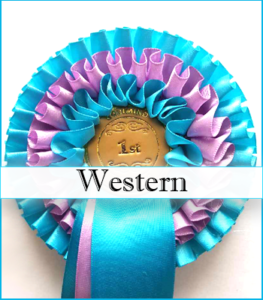 [/spb_boxed_content] [spb_boxed_content type="coloured" box_link_target="_self" padding_vertical="0″ padding_horizontal="0″ width="1/4″ el_position="last"]
[/spb_boxed_content] [spb_blank_spacer height="30px" width="1/1″ el_position="first last"] [spb_boxed_content type="coloured" box_link_target="_self" padding_vertical="0″ padding_horizontal="0″ width="1/4″ el_position="first"]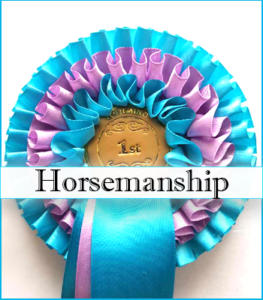 [/spb_boxed_content] [spb_boxed_content type="coloured" box_link_target="_self" padding_vertical="0″ padding_horizontal="0″ width="1/4″]
[/spb_boxed_content] [spb_boxed_content type="coloured" box_link_target="_self" padding_vertical="0″ padding_horizontal="0″ width="1/4″]
[/spb_boxed_content] [spb_boxed_content type="coloured" box_link_target="_self" padding_vertical="0″ padding_horizontal="0″ width="1/4″ el_position="last"]
[/spb_boxed_content] [spb_divider type="standard" text="Go to top" top_margin="0px" bottom_margin="30px" fullwidth="no" width="1/1″ el_position="first last"] [spb_boxed_content type="coloured" box_link_target="_self" padding_vertical="0″ padding_horizontal="0″ width="1/1″ el_position="first last"]

[/spb_boxed_content]